Category: Web Business - Published: Jun 16, 2014 - Tags: freelancing blogging interface design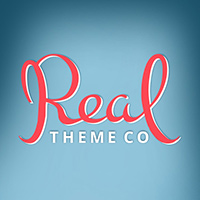 I haven't been blogging here lately but I have been busy. I'm excited to announce my new WordPress theme business.
Its been a busy last couple of months. I've been busy with freelance work and have been working on launching my little WordPress theme shop, Real Theme Co. So far I've built out the site, set up the store and affiliate program and created five finished themes and a few others in the works.
I ended up hiring developers to help out with a lot of the work after doing the initial designs. Here is a the homepage design I came up with. It's a little plain and the text needs some work, but I can live with it for now.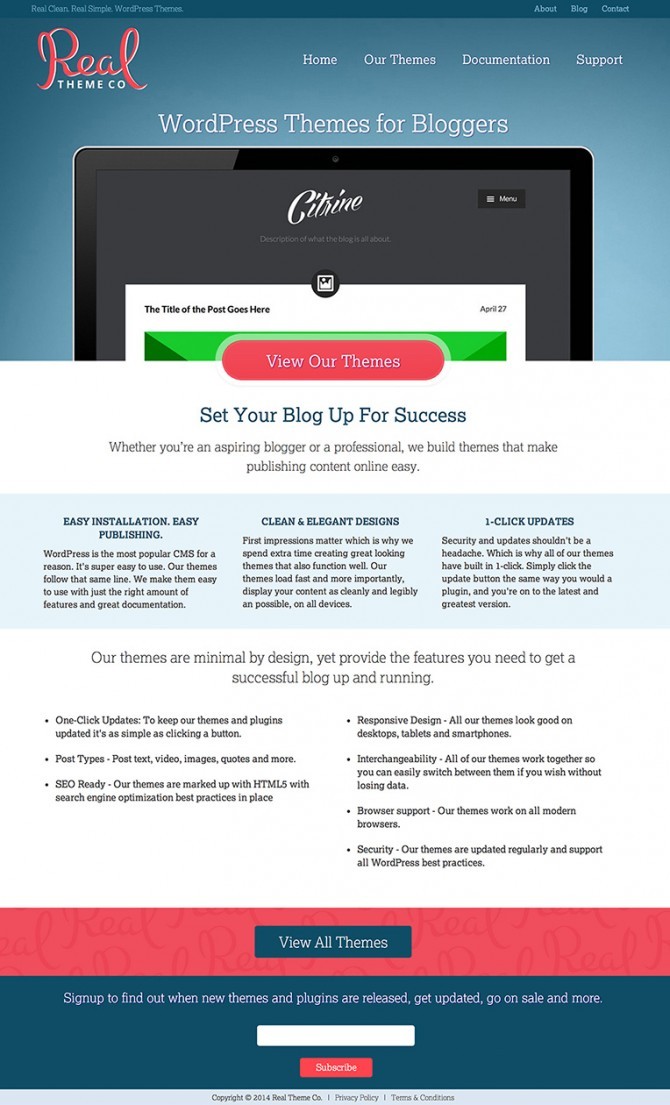 The themes
I'm am focusing entirely on blog themes and maybe a few magazine themes down the road. They're the easiest to create and I'd like to focus on one specific niche.
My first theme is Sunstone, which is available for free. It will be up on wordpress.org very shortly.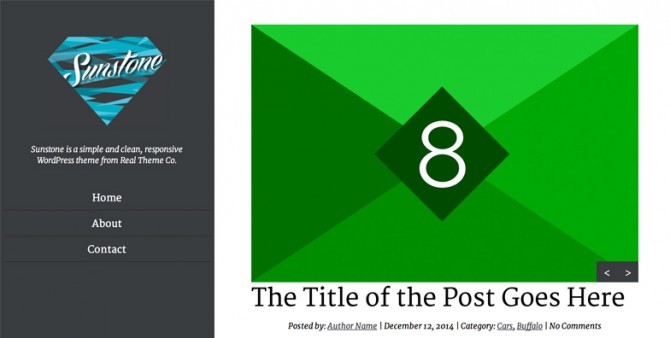 Carnelian is my take on the classic, two column blog theme. Fully responsive, with a simple and clean design. Looks good as is or can be easily customized.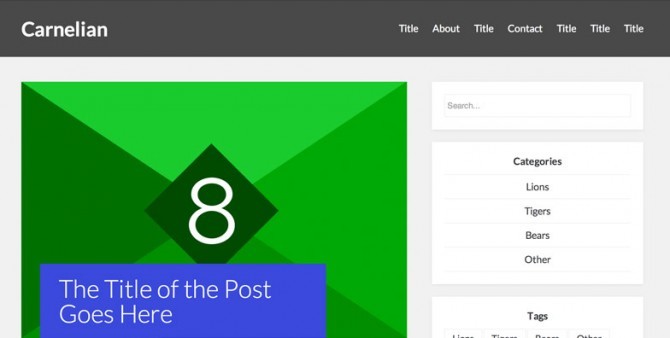 Onyx is a big and "wide open" one column blog theme. Perfect for displaying large photos and big bold headlines and text.
Moonstone is a clean and minimal one column theme with a fixed background image header and footer.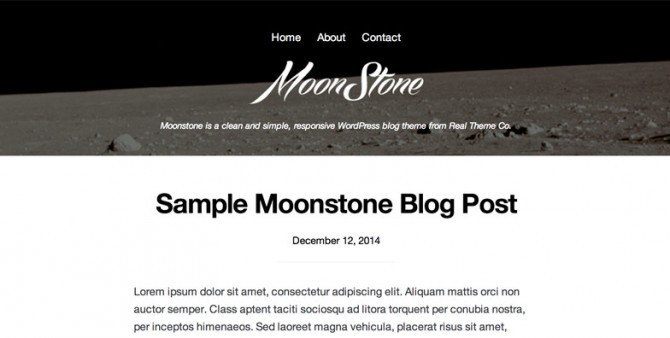 Citrine is yet another minimal single column blogging theme. Even the menu is hidden by default.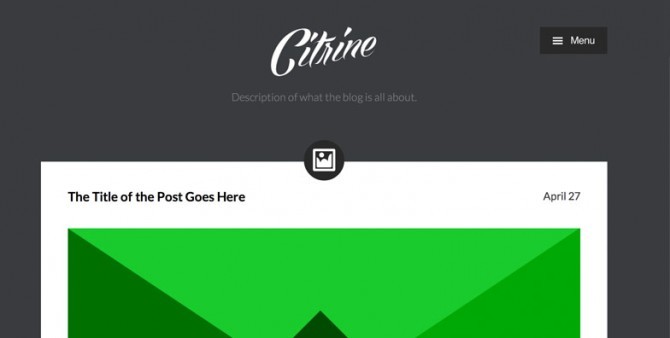 I'm hoping to launch my affiliate program soon so that I can make a little money from these (knocks on wood).
Well there you have it. If you want to check out my themes or have any questions let me know.