- Published: Nov 22, 2011 - Tags: freelancing health and wellness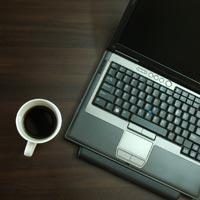 If you have been working as a creative for any length of time, and want to expand into other areas, feel you have learned all you can, or simply wish to earn more money, branching out may be an option for you. There are so many complementary skills designers can acquire to make themselves more marketable.
Never Stop Learning
If you have trouble finding ways to improve your skills in your job, perhaps opening yourself to a new skill set is a good option for you. Even if you do not master a secondary skill, just knowing the basics can help you find more work and improve your primary skill set by understanding how other areas work.
After you've learned it all, learn something new.
If you do one type of work at the day job it can be a nice change of pace to do something else as a freelancer. Stay creative and keep your mind active. Learning complementary skills well help you do that. And because you are learning a complementary skill and not something completely foreign, the time it takes to learn the skill may be shorter and the learning curve not as steep.
Break Up the Routine
At some point you may get burned out, bored or just a little tired of your current job. Learning new skills can alleviate those feelings.
Teach Yourself
No reason to go back to school. The internet has pretty much all the information you would ever need to get started, and you can learn at your own pace.
New Skills Translates Into More Money
Learning new skills benefit your personal growth and happiness but they also can help you earn more money and here's how:
Clients Like It
Clients like working with one person over a group of freelancers. If you have skills in a few areas that might give you an advantage over competition who do only one thing. You will also be able to increase the jobs you do with your existing clients. If a client asks your advise on finding a photographer, you can point to yourself.
Build Your Resume
Learning new skills demonstrates that you are active in improving yourself and that you work hard at it. Most skills can also be put on your resume to make you stand out even further. So the next time you are looking for a job you are that much more marketable.
Other Options When Work is Slow
If you are having trouble finding clients or steady work, your additional skills can help fill in the money gaps. And if work is not slow but you want a little extra money, you can take on projects to do on the weekends.
Complementary Skills for Designers
Here are just some of the skills you could consider learning as a designer.
Consulting
You are the expert, you might as well start charging for your time. Especially, when working with small businesses and startups, they really have no idea how to market themselves. Putting together affordable marketing plans can be a real asset for them and will help save them money in the long run. Of course there are all kinds of other avenues to explore besides small business. Even other creative need help with aspects of their business.
Think about whatever it is you are an expert in, and find people who don't have that knowledge but could benefit from it.
Graphic Design
If you are creative, your creativity can translate to other areas like graphic design. Having an eye for design is sometimes all you need to get started in another creative field.
Logo Design
Print Design
Packaging Design
Commercial Art
A lot of people start out as artists and then move to a creative field. If you have some art in your background perhaps revisit that. Try working on some commercial projects.
Illustrations
Murals
Paintings
Web Design
There is a lot of opportunity to expand your skills in web design. If you are a graphic design, start out learning basic front-end development or interface design. A web designer might want to learn additional scripting languages or to do back-end development work.
Interface Design
Learn a Content Management System
Learn a Scripting Language
E-commerce Solutions
HTML Emails and Campaigns
SEO
Copy Writing
Being able to write good ad copy or write for websites, social media and blogs is a very valuable skill that can serve you well with any career you have.
Proofing and Editing
Ad copy
Social Media - Facebook, Twitter, Blogs etc.
Website Copy
Photography
Photography may take a monetary investment to get started but can be a great freelance job to do on the side.
Photo Retouching and Color Correction
Cataloging Photos
Product Photography
Stock Photography
Event Photography
Video and Audio
Most clients who need one type of design work will need another because they advertise in multiple mediums. So your client who you do print ads for may also need your services for a new commercial they are putting together.
Video and Audio Recording
Storyboarding
Lighting
Closed Captioning
Motion Graphics
Editing and Mixing
Web Hosting and Email Support
Most people hate IT related work. It isn't really creative but there is a lot of problem solving envolved. If you don't mind it, this could be a good area to look into. If you build websites you might as well do the hosting. Clients are also willing to pay top dollar to fix their problems. If you can be on call, you can probably charge extra for that support.
Finding Which One Is Right For You
I find a new creative area to branch into consider your creative and monetary needs.
Money or Creativity or Both
If you are bored or tired of the work you are doing look into a doing something you are interested in. Or maybe there has been something you've always enjoyed or wanted to do. Now is a great time to start.
If money is your primary concern. Look into whatever looks the most lucrative. Consider the needs of your current clients and other people you know. There may be a job just waiting there for you to take. If nothing looks particularly promising, try something that works well with your current skill set. If you are a videographer look into photography. A copywriter might look into social media, et cetera.
Cons
The more you stick with only one area of design the better at it you will get. For students especially, I recommend trying to stick to only one or two things while starting off, and learn those well. But a few years down the road you may be looking to branch out into something new. In which case, try something listed above.
There is no time like the present to start branching out into new creative fields. It just takes a little bit of effort on your part, but the rewards are there.