- Published: Nov 24, 2011 - Tags: health and wellness news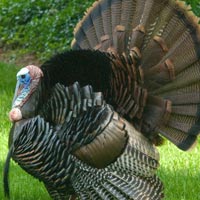 Happy turkey day everyone! If you are not in the States I apologize. It isn't fun being left out of the festivities. In any case hope everyone is having a glorious day with friends and family. Eating, drinking, gambling and watching football in excess and total abandon.
I had every intention of writing a post tonight but I was not able to deliver on that promise. I apologize. Luckily, I have 3/5 of next weeks post completed and they are very good. And I will try to push something out for Friday, although no guarantees.
I thank you all for reading Couchable at this early stage and hope you will continue to read and participate in the upcoming community,which should launch mid 2012. I have enjoyed my time blogging here so far and hope to improve and expand this blog a little bit every day.

Stay classy Couchable readers,
Tyler Herman