- Published: Nov 08, 2011 - Tags: blogging advertising seo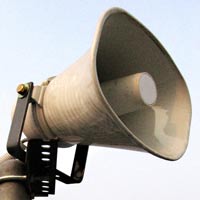 No matter how amazing your content, within the first month to first couple months of your blogs existence, it will be very hard to get traffic. People do not just randomly stumble upon websites, so you need to find ways to get your work in front of some eyeballs other than your own.
Luckily, there is huge number of websites and services geared toward that very thing, you just have to find the ones that work for your website.
Knowing Where To Promote
Toward the bottom of this post I've listed some of the places to begin promoting your new blog. But before you jump in and go nuts promoting, you need to narrow your target down. No need to use every single social media outlet if your audience primarily uses only one of them.
Paid Vs. Non-paid
Most people do not have any money to promote their blog to start but I'll cover some of the paid ways of promotion just in case you do. I am not talking about buying links and other black hat seo techniques, but rather legitimate advertising methods (but sometimes there is some grey area).
Who Is Your Audience
Lucky for you, this is one question you should know the answer to. Start thinking like your audience. What are their needs? What are they searching for? What websites do they visit?
Be Your Audience
The best way to know your audience is to be a part of your audience. Chances are, if the topic you blog about is interesting to you, than you are already a part of the audience.
You have to be able to see the value, or lack there-of in your posts.
Be Objective: I know your mom loves your blog and so do you, but look at it from the perspective of one of your readers. If the content is not as good or better than the other blogs in your niche, you might as well give up now, or make the necessary changes to improve it. See what your competition does poorly and step in to do it better. See what your competition is doing well and try to improve upon it at your own blog.
Search:
When you want information about your niche, what do you search for? What are the websites that show up in the search? Write them down or keep a mental note of the ones that repeatedly show up at the top of the results.
Google can be your best friend for an established blog but your worst enemy when first starting out.
There are ways of determining popular search terms but if you are targeting a small niche it may not be possible. And really, trying to narrow down a list of keywords and write content accordingly is not a strategy I recommend. Just write great content, and Google will find it on it's own…eventually. Of course, you need be using other promotion methods, primarily social, to get that initial traffic.
Who Else is Targeting This Niche
Popular Sites: What are the websites that you visit when you want to know something about your topic(s)? Make a list of the sites you frequent and what it is you like and don't like about them. I would guess that these same sites are some of the ones you found in your searches you did earlier. Think about why they are successful. What does your blog do better or worse than these sites. If you don't have better content or provide something that they don't, then you might want to consider a different niche.
These sites will be your competition but they can also help you build your own site. No one can survive alone online. You need to make friends, and befriending these experts can get you on the fast track to more traffic.
Interact With Experts:
The owners of these sites are people too. They have problems just like you and helping them solve problems will mean they may help you back in return. Having enemies online doesn't help but having friends can never hurt.
Here are some ways of getting their attention and helping these experts:
Say Hello - Write constructive comments on their blog posts.
Show Your Expertise - Join in on discussion forums. Answer forum questions.
Introduce Yourself - Write a short email to the site owner saying how much you like their website.
Guest Post - Writing a guest post for these sites helps them, helps you, and helps build a relationship.
Potential Partners - If you have done most of these things and your site continues to grow suggest doing a link-share.
How Strong Is The Competition
Depending on how many other people are in the niche will determine how you will approach promoting your new blog.


High Competition
If you are trying to get into a very popular niche like technology or making money online, you can guarantee Google will be giving you no traffic. Because there are so many established sites in these niches they will be getting the top search results. You potentially will never get the top result for "making money online" but there are actually more ways to promote to these high competition niches that don't involve search results.
Ways to promote your new blog in high traffic niches:
Guest Post - A good way to establish yourself as an expert in the niche, and get a little bit of traffic back to your blog.
Submit News - Many popular sites have areas where you can submit news or posts from that niche. Some cost money but many are free. Submit your very best post to each of these to determine if the traffic you receive from these links justifies the time spent submitting the post. Some are definitely better than others.
Social Media - This is the biggest one. Promote your posts on Twitter, Facebook, Google Plus and Linked-In. Follow the prominant people in your niche and try to get them to follow you. One retweet can equal major traffic.
Low Competition
All of the methods listed above for a low competition niche will work but it may be harder because of the smaller number of readers in these niches. In low competition niches you should put a lot more emphasis on search and search results. If you are looking for something online and none of the results are what you were looking for, that is a perfect opportunity to write a post on the subject. Fill in any holes you find.
What Are Your Readers Technical Skills
Your readers technical skills will also effect how you can promote content to them. Twitter is extremely popular with technology niches but not so much with some other topics. If you have an older demographic you are targeting maybe Facebook is more up to their speed. If you are targeting professionals, perhaps LinkedIn should be a place where you promote your work.
Find out which social networks your audience uses (if any) and focus there. For a very small niche, there might only by one forum that gets the majority of the attention. If so, you should be responding to posts and being a very active user.
Blog Promotion Methods
Here are some of the best ways of promoting your new blog. Results will vary but just keep at it and eventually you will break through.
Guest Post
Guest posts are a great way to get your name out in front of a wide audience and show your expertise on a subject. For your efforts you also get a link back your website from an expert in your niche and maybe a little bit of traffic. The downside of guest posting is it is time taken away from writing for your own blog. If you are able to keep up with your blogging schedule it cannot hurt to do guest posts. Try to do a different blog each time to maximize exposure.
Submit News/Links
This will take some trial and error because of the mixed results you will get. Many popular site will allow for users to submit their own work (sometimes for a fee). Submit your very best post that will appeal to each sites audience and check your Google Analytics to see if you get any traffic back. Note it may take a few days for your post to be displayed. If you don't get any traffic after submitting a couple articles to a site, it is safe to drop that one.
Find the sites that provide the best traffic and submit your very best work there regularly.
CSS Galleries
If you site happens to have a great design you can try submitting it to CSS galleries. The traffic may not be very relevant, but sometimes any visitors are good visitors for a new site.
Social Media
This is a huge one that can really get traffic to your site. The problem being, you have to be actively using the social networks to build a following… So if you don't use Twitter and create an account the same day you create your blog, it will not be very useful. Still, I recommend using social if it is relevant to your audience. As your blog matures you will see your social following increase along with it.
For social media you can also add a couple share buttons to your posts for the people who do use the services to easily spread the word about your latest posts.
Twitter - Twitter can provide lots of traffic to your site with limited effort. For the most part people are pretty selective about who they follow, so it will take time to build up a following. But once it happens you can get some pretty easy traffic from a timely post. A bit of a black hat technique, but you can also pay someone with a big following to post a tweet for you, which can create a big traffic burst, although it won't last for more than a day or two.
Facebook - The largest social network can have something to offer to most niches. Create a fan page for your website and promote your best posts.
Google Plus - Same as Facebook. A smaller audience but it is growing. I also see the G+ audience to be more tech savvy and the conversation to be a little more intellectual. Take that for what it's worth.
LinkedIn - A social media platform for the business side of things. A good place to network with others in your niche or with professionals.
Social Bookmark Sites
Just like social media, social bookmarking sites like delicious, Reddit and StumbleUpon can bring huge burst of traffic to your blog but with the problem being, you have to have a followers for this to happen. Some large niches have their own social bookmarking site that can be very useful and easier to get your posts promoted on.
Social Interaction
If readers aren't coming to your site, go to where they are. Then lure them back to your website.
Comments - An old technique that is not very useful but can work for a little traffic at times. Post insightful comments on popular blogs and perhaps someone will read the comment and click the link back to your site to see what it is all about.
Forums - A good way to demonstrate your expertise in a niche. Perfect for small niche blogs. Make sure to have a link to your blog in your signature.
Communities - Some of the larger niches have whole communities. Just like forums, being active and demonstrating your expertise can bring traffic back to your website.
The Best Way to Get Traffic to Your Blog
The answer is… write amazing content. Even if you master the art of promotion and bring in lots of traffic, if the content isn't good, no scratch that, great, then the reader will most likely not come back. You need to have some real value or real insight in your posts to get a person to bookmark or subscribe to your rss feed. If you cannot get regular readers than you will be stuck in an endless promotion cycle. Your goal is to get to the point where your readers do all your promotion for you by sharing your posts.
Starting a new blog can be a fun experience but can quickly turn disheartening if your posts are going unread. Use these tips to turn that little stream of traffic into something more. If you have other promotion methods that have worked for your blog, please share them with us in the comments.