Category: Web Design - Published: Jan 18, 2012 - Tags: news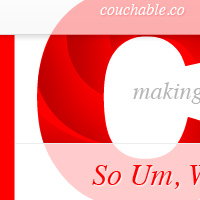 So here is a sneak peak at what I put together yesterday. What I was thinking may be the new design for Couchable. My other design got deleted so I figured I'd try something a lot different.
This one I plan to make responsive and be pretty basic.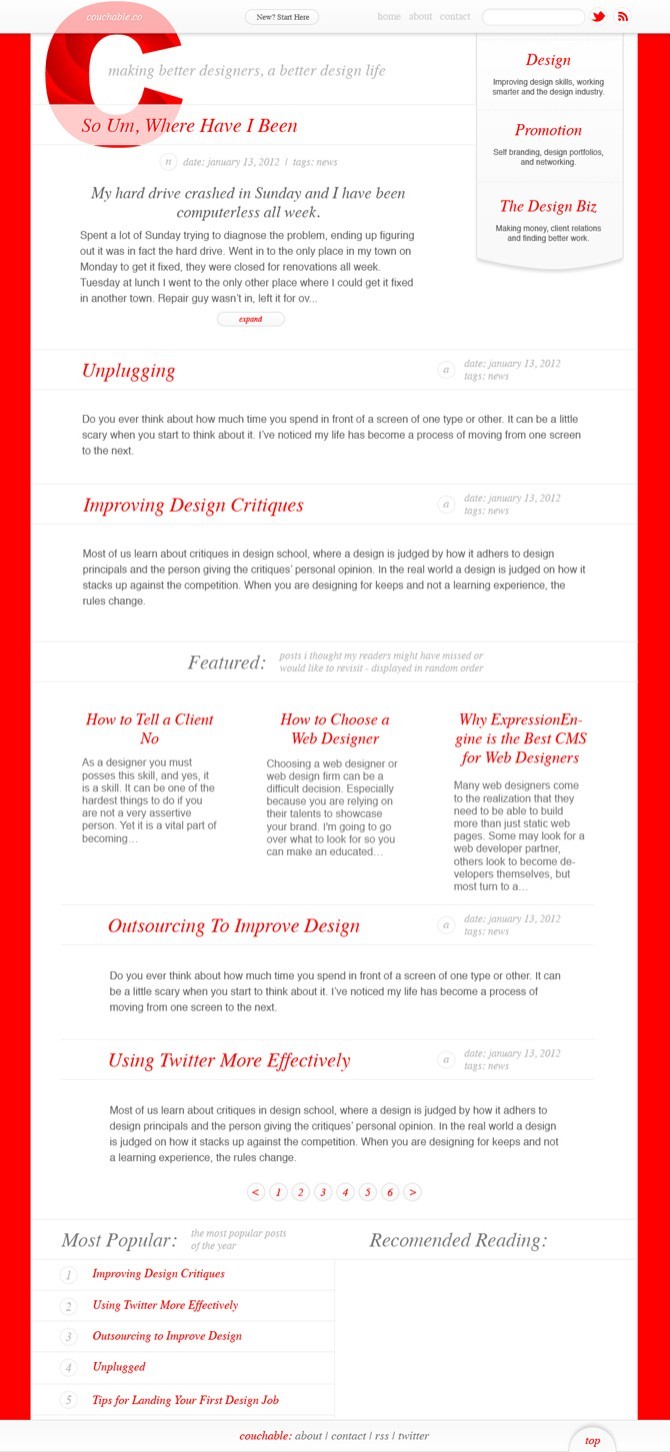 I'll probably change the header area to something more like this.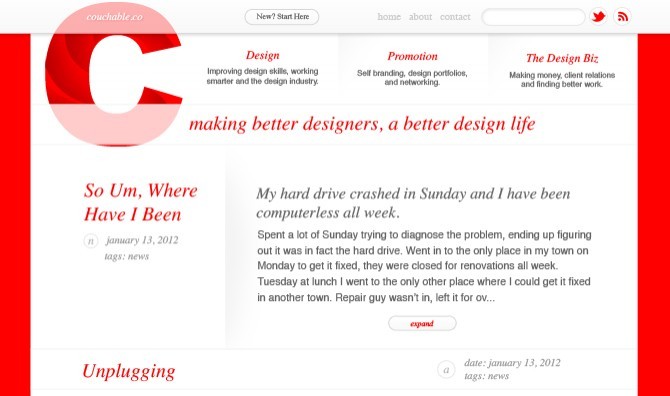 Doh! Keep making little changes. Guess I shouldn't post something I'm still playing with. Regardless I'd like to hear if anyone has an opinions about this new look.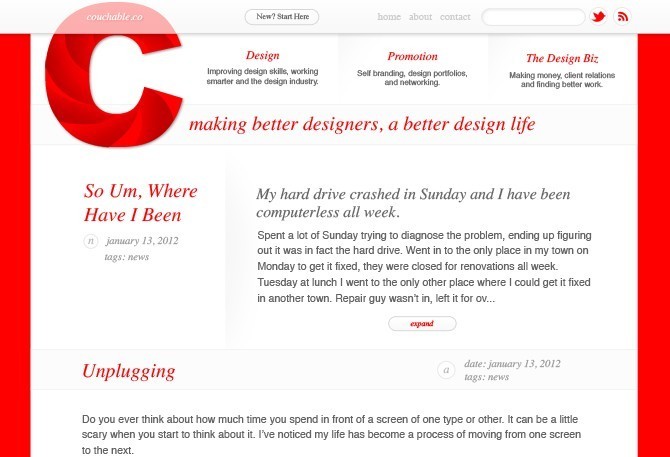 It is still a work in progress so if you have any suggestions or thoughts, let me know.