- Published: Oct 27, 2011 - Tags: blogging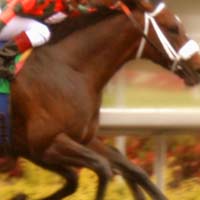 Starting this site I had no real idea how much time it takes to produce good content. So here are some of the changes I've made to my process to get content out faster.
Write Down Your Ideas
Seems like a simple enough idea but for me, even if I wait a couple minutes I often forget my post ideas. Most of my post ideas come while I'm writing, trying to fall asleep or at the gym. I have one Google Doc where I write post ideas. On my phone I keep a note of post ideas when I am away from the computer. When you don't know what to write about it is as simple as opening the Doc and selecting a topic.
Create Multiple Posts at One Time
Sometimes you don't have the time or energy to do it, but if you are writing and get in a rhythm it is nice to knock out two or three posts in a row, especially if they are on the same topic. Writing multiple posts on the weekend when you have the time allows you to do other things during the week. Creating posts in advance also helps to deal with writers block, illness or other responsibilities that can keep you from publishing regularly.
If your blogging platform or content management system does not allow for future entries, write your posts in a Google Document, and copy/paste them in when needed.
Content Templates
If your content uses a similar layout every time, create a simple html template. In the template create all the headings, blockquotes, unordered lists and other styled elements you might need as well as dummy content to flesh it out. Just plug in your new content as you write and you have a post all ready to go without messing with any html or css.
Collecting Images
Finding images for your posts can often be time consuming. Whenever you are looking for photography, grab as many images as you can to use later. Since you will be covering the same content in many posts the images should remain relevant.
Batch Resizing Images
When you do find good images, get them all saved and ready to go. Rename them to something useful then use Photoshop or your image editing software of choice and save them to the correct dimensions for your site. You don't want to deal with this when trying to get your post published.
Do you have any time saving tips for producing content? Leave a comment and let me know.