Category: Web Design - Published: Oct 03, 2011 - Tags: photoshop interface design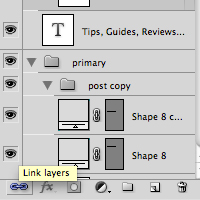 One of the biggest hassles of working with Photoshop is dealing with text. Especially when doing a web interface you may have lots of different text layers. And say you want to change the color of all the text to blue, normally that would mean selecting each layer individually and making the change, but here is a quick tip to make the process a little easier.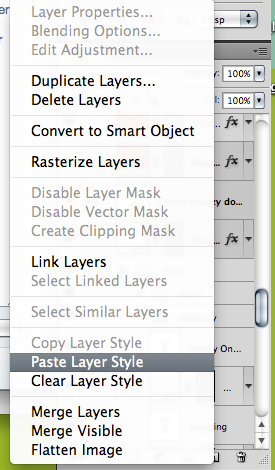 One thing I began doing a while ago, and it really helped out was using Layer Styles to create text color instead of selecting a text color the typical way. Basically, I just create my text color with black text or whatever is default then using the Layer Style, Color Overlay I select the color I want. This is little extra step but there is a real benefit to doing this. Now, any time I want to create or alter another text layer to that same color, all I have to do is copy the Layer Style in the Layers Pallet and paste it on the new layer. Not only can it work for one layer but Layer Styles can be pasted onto multiple layers at once. Simply select the layers you want to add the Layer Style to by clicking on them and holding down Command. With the layers selected Control click one of the layers to bring up the menu and select Paste Layer Style, and there you have it.
Another option for transfering layer styles besides using copy and paste is to select the layers you want to apply the layer style to then move your mouse over the "FX" on the layer and drag it up onto the other layer. Two ways of doing the same thing.
Photoshop Linking Layers
And of course there is always more than one way to do something. And that other method that I also use is Linking text layers together. The process is exactly the same. Use Command or Shift to select multiple text layers and then click the little Link icon at the bottom right of the Layers Pallet. Now that the text layers are linked any changes you make to one layer, will also happen to the other linked layers. This is great for changing text colors but might not always be good if say you have multiple text styles, fonts, or font sizes applied to all these different layers.
So I recommend using a combination of both methods, depending on what you need to do. And of course you can link and unlink, or clear the layer styles at any time.