- Published: Nov 02, 2011 - Tags: facebook social media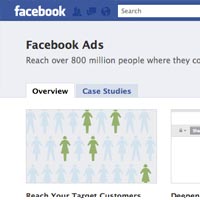 Facebook is the 800lb. guerilla on the social media stage. They are making a killing from their targeted ads and every business MUST have a Facebook page these days. But is that really the case. I'll go over the benefits of using Facebook and some of the reasons it may in fact be a waste of time for most if not all businesses.
Why Facebook is So Popular for Business
Facebook is not the exciting new thing that it once was but is still a hot topic. The whole idea about speaking directly to your target niche has been discussed pretty extensively elsewhere, so I'll save you from the lengthy analysis.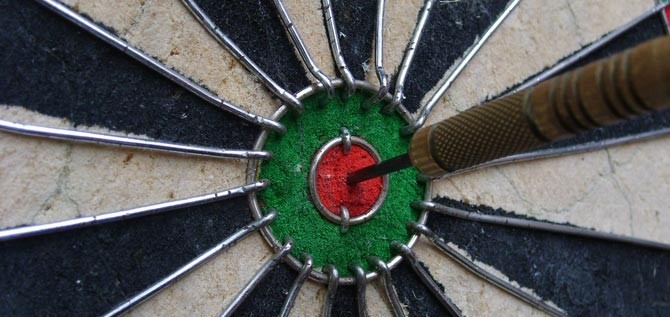 Speaking to Your Target or Niche
Facebook has excelled at gathering information about it's users and gives you the control to target your ads to exactly the group you are looking for. Which in theory is excellent. And maybe if you compair Facebook advertising to say, buying a billboard, at least you can measure how many people are Liking you. But what do you get from a Like?
Why Likes Don't Equate to Sales
So you've taken the plunge and spent time and money building a Facebook page, gathering a following and maybe even buying adds on Facebook. You have a large following but those followers are not doing anything.
Facebookers Are Not on the Hunt
Have you ever watched a nature show on lions and seen what they do after getting a kill? They sit around under a tree in the shade and take a nap, maybe play a little bit. And if you look there are more gazelles within a hundred feet of them. The gazelles know they are in little danger because full lions are content lions. The same is true for people.

We go grocery shopping when we are hungry or know we will be hungry later on, and have no food. We buy other products when we have a need. But when people are on Facebook they have no needs. If you are hungry you go get food then get on Facebook. If you are tired you take a nap then get on Facebook. You don't fill any tangible needs on Facebook. You fill tangible needs at Amazon, at Ebay at the grocery store but you don't go to Facebook to fill those needs. Facebookers are content. There needs have been met or they go elsewhere to fill them. They might be a little bored or completely engaged but they are not looking to buy anything. They are not on the hunt.
Facebookers are not looking to buy, they are looking to kill time, fight boredom, or check up with friends.
Facebookers are browsers. They are looking for social interaction, maybe stem off bordom but again are not looking to purchase anything. Not only that but Facebookers might begin associating your products with being content or bored. You want your customers to be hungry because even if people like your products or your company they aren't willing to buy unless they have a need.
Huge Investment Without the Return
What could you do or have done with that same amount of time and money you dumped into Facebook? The first thing you should have done is find out where your customers hunt.
Example
If you are a company that makes snowboard boots, what is a better option than Facebook. Hmm, how about the place where snowboarders buy their lift tickets and season passes? The place where snowboarders fulfill their needs. Ski resorts offer nice, visible, ad spots at cheap prices. Work a deal out where if a customer buys your boots they get a free lift ticket or a discount on a season pass. Tie in your product with another purchase snowboarders are going to make. I guarantee the traffic you receive from these ads will be nothing like what you could get on Facebook but your conversion rate will be higher.
Find Your Targets Where They Are Buyers Not Browsers
Yes, I know it sucks you have to actually do some work and you have to actually try to know your customers. Man, life is rough. But hey, once you find out this information you can stop bothering with ads in places your customers are not hunting.
If your products are not those that are purchased online, you can still find places to advertise, that are superior to Facebook. Forums and blogs are excellent places to promote your products and the owners of these sites are looking for advertisers that are better than the poor ads they get from Google Adsense that pay them pennies. These niche sites offer very affordable ad rates, and if you don't have a large budget try to write a post for them, give them a free product to review or do an interview. Advertising doesn't have to cost a fortune.
Customers find purchase information online and listen to these experts. Advertising with experts means you are getting viewed by people who are, if nothing else, considering making a purchase. You can get customers in the door with these ads.
Facebook for Small Businesses
Facebook has been coined by many as the great new way for small businesses to advertise, and it is FOR FREE! Not only that but they get the same blue and white playground that huge corporations get. Everyone is on equal ground.
Then why isn't it working out for very many companies?
How many successful small business Facebook pages do you know of? Well we should probably define success. For the vast majority of Facebook Business Pages it goes something like this:
Someone at the company creates a Fan page for the company
They ask their friends to Like the page and the other employees do the same
They posts a couple things to the wall.
And that is about where it stops
No one who didn't previously know the company, or employees of the company, ever Like the page. So the page has succeeded in getting 0 new followers, and the ones you got were not customers but friends of the company employees.
Companies Who Have No Business Being on Facebook
Here are some Facebook pages that make me scratch my head.
Plummers
Plummers have no business being on Facebook.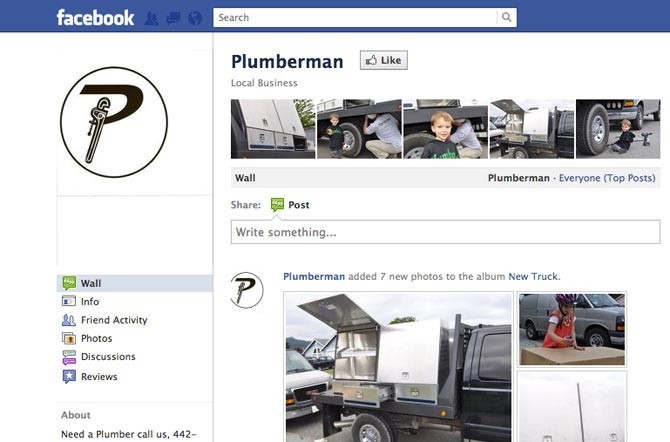 Mortuaries
I know they are trying but this is just creepy.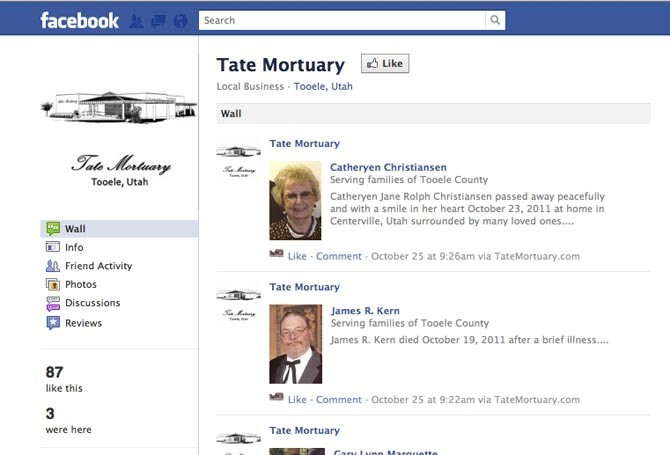 Generic Products
Generic Products like water, salt, sugar etc. are not exciting and people on Facebook do not want information about them showing up on their feeds.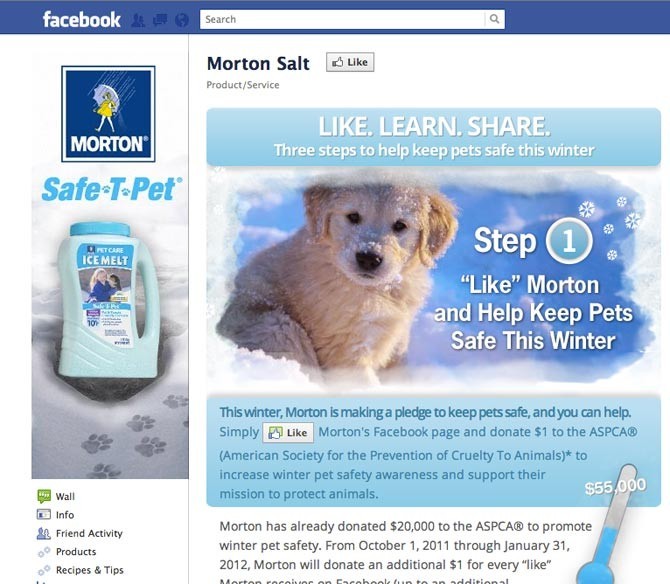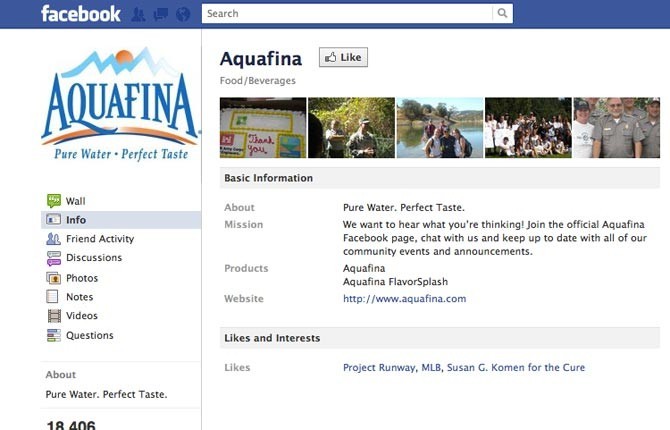 Have you had any success using Facebook to promote your business or are you getting plenty of Likes but not a lot of conversions?