Dec 29, 2011 |
Tags:
news
When I built this blog I put the design together in under a day. Partially, because I was impatient and partially because I didn't know what content I wanted to have.
So now that I have a couple of days off (horray for the holidays!) and I have a bit of content, I've started working on the design again. I am not starting completely over. The colors will be the same, and the layout will be the same. Just sprucing things up a bit. Right now I am focusing on the header area and the navigation which you can see a bit of below.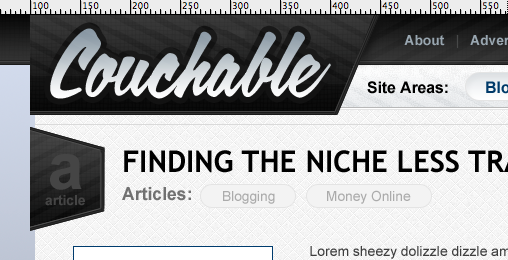 My biggest concern is with making navigation that is actually useful. I've always planned on breaking the site out into several sub-blogs or areas, by category, and the new design will work that in.